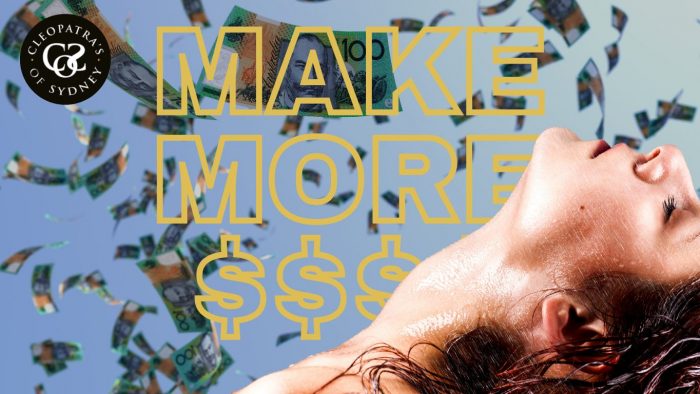 We're Hiring!
Are you 18-30 years of age, size 6-12, attractive and confident?
Are you currently struggling to get by, unable to save after paying all the bills?
Are you stuck in a boring, 9-5 routine job and just over being broke?
Are you a student, tourist or single mum after a flexible job that pays extremely well?
Do you need cash quickly?
Do you love having sex?
Make more money than you have ever made before and start enjoying a lifestyle you deserve!
You are GUARANTEED to over $6,000 PLUS each week
Ask us about our income guarantee – where we guarantee what you will earn! NO OTHER SYDNEY VENUE WILL DO THIS
WHY CHOOSE US?
– You will be PAID CASH after EVERY SHIFT, and you keep any extras you make in bookings for yourself.
– We can assist you with tips on how to present yourself, style your lingerie, get the most out of introductions with clients.
– Assistance with FLIGHTS and ACCOMMODATION (off-site) so you don't have to stress about anything.
– Flexible shifts to work around your schedule.
– ALL Female Receptionists that work hard to make sure you're earning as much as you can.
-We are also very discrete with our lady's identities and aim to discreetly promote you on our socials so that you're getting booked and earning the money you deserve.
– We really care about the safety, security, and well-fare of ALL our ladies. We have on site security 7 days a week.
Brothel Adult Work Opportunities now available at Sydney's Busiest Venue
Best Paid Adult Jobs in Sydney | Sydney Brothel Jobs | Australian Brothel Work | Sex Work Jobs | Australian Brothel Jobs | Best Paid Jobs in Sydney
NEWCOMERS WELCOME! NO EXPERIENCE NEEDED! AND NO PASSIONATE KISSING REQUIRED!
Are you a student, traveller or a single mum needing fast cash?
Experienced, working at another venue and not earning what you should be?
Don't waste your time, come work with us at Sydney's Busiest!