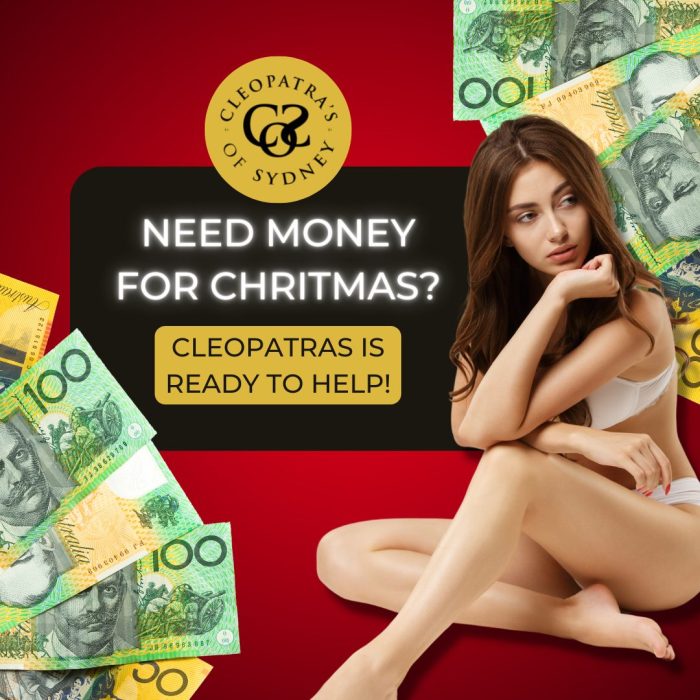 Are you 18-30 years of age, size 6-12, attractive and confident?
Are you currently struggling to get by, unable to save after paying all the bills?
Are you stuck in a boring, 9-5 routine job and just over being broke?
Are you a student, tourist or single mum after a flexible job that pays extremely well?
Do you need cash quickly?
Do you love having sex? Make more money than you have ever made before and start enjoying a lifestyle you deserve!
You can make over $5,000 every week!
WHY CHOOSE US?
– You will be PAID CASH after EVERY SHIFT, and you keep any extras you make in bookings for yourself.
– We can assist you with tips on how to present yourself, style your lingerie, get the most out of introductions with clients.
– Assistance with FLIGHTS and ACCOMMODATION (off-site) so you don't have to stress about anything.
– Flexible shifts to work around your schedule.
– ALL Female Receptionists that work hard to make sure you're earning as much as you can.
-We are also very discrete with our lady's identities and aim to discreetly promote you on our socials so that you're getting booked and earning the money you deserve.
– We really care about the safety, security, and well-fare of ALL our ladies. We have on site security 7 days a week.
APPLY NOW
All ladies providing services from Cleopatra's of Sydney understand they are not an employee or
contractor of Cleopatra's of Sydney, they are responsible for negotiating all services with clients directly.
All ladies understand the client is engaging their services directly and the only payment made to
Cleopatra's of Sydney is by the client for the rental of the room. </small

Brothel Adult Work Opportunities now available at Sydney's Busiest Venue
Best Paid Adult Jobs in Sydney | Sydney Brothel Jobs | Australian Brothel Work | Sex Work Jobs | Australian Brothel Jobs | Best Paid Jobs in Sydney
NEWCOMERS WELCOME! NO EXPERIENCE NEEDED! AND NO PASSIONATE KISSING REQUIRED!
Are you a student, traveller or a single mum needing fast cash?
Experienced, working at another venue and not earning what you should be?
Don't waste your time, come work with us at Sydney's Busiest Establishment NOW!