V.I.P. MEMBERSHIP CLUB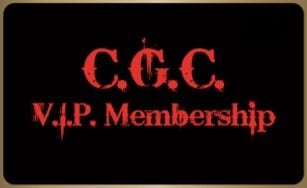 WE HAVE A LIMITED AMOUNT OF CARDS LEFT !

Cleopatra's Gentleman's Club has an exclusive and limited V.I.P. Club Card that rewards regular clientele.
Only a STRICTLY LIMITED amount of numbered and discreet cards will be available for purchase.
Membership will entitle members to exclusive MEMBERS ONLY discounts ranging from 10% up to 50% off, which are
exclusive member discounts applying to the following transactions only :
–    V.I.P. priority on all your bookings.
–    Join and receive 10% off your immediate booking. (1)
–    On your birthday, celebrate with us and receive 50% off your booking. ID showing birthdate must be sighted.
This is a saving of up to $205 alone.
–    On your 10th visit, enjoy 50% off your booking. (2)
–    Introduce a new member to the club and receive 10% off your next visit. (3)
–    NEW members only discounts (4)
–    If requested, receive the C.G.C. VIP Newsletter by email to keep you up to date with new ladies that have joined Cleopatra's and other news.
Offers, discounts and events will ONLY be available to card holding members who present their discreet card to reception.
If clients wish to leave their card at reception after purchase for privacy reasons, this can be accommodated.
Membership will attract a yearly fee of $50 from the date you join.
TO RESERVE YOUR CARD, use our Contact Us form by clicking  HERE  or call reception on (02) 9609 6668.
(1) 10% off applies to first half hour or hour booking and not to extensions thereafter.
(2) 10 visits must be made within 6 months of join date. If more than half of your visits were in deluxe suites, you are entitled to 50% off same on your 10th visit, otherwise it will be 50% off standard or VIP spa room(s).
(3) Limit of one introduction discount per visit, but multiple introduction discounts earnt will accumulate to carry forward and be redeemable on future visits.
(4) Each month may have additional exclusive discounts / offers that members will be notified of by email. If you do not wish to provide email address when joining, you can ask reception what each month's offer ( if applying )  is at time of visit.